As an intelligent all-in-one identity, mobility and security management platform, Enterprise Mobility + Security (EMS) E3 helps protect and secure your organization and empower your employees to work securely in new and flexible ways from any device – at any time.
Why We Recommend Enterprise Mobility + Security E3 for Saudi SMBs?
Microsoft Enterprise Mobility + Security (EMS) E3 is engineered with all your security and mobility needs in mind. From cutting-edge analytics, to anomaly detection, and discovery tools, Enterprise Mobility & Security help you anticipate, detect, and respond to vulnerabilities and threats both on-premises and in the cloud.
EMS E3 includes Azure Active Directory Premium P1, Microsoft Intune, Azure Information Protection P1, Microsoft Advanced Threat Analytics, Azure Rights Management (part of Azure Information Protection) and the Windows Server CAL rights.
As Gold Microsoft partner in KSA, (Jeddah, and Riyadh), Ctelecoms offers expert, worry-free deployment of Microsoft EMS E3 for Saudi businesses of all sizes and industries, enabling them with:

Identity & Access Management
Ensure secure connections between people, devices, apps, and data. Increase your security and productivity with a single, holistic identity solution that gives you flexibility and control.

Information Protection
Protect your sensitive data everywhere, even in transit and when shared. See and control how files are used with a comprehensive and integrated information protection solution.

Threat Protection
Detect and investigate advanced threats, compromised identities, and malicious actions across your on-premises and cloud environments. Protect your organization with adaptive, built-in intelligence.

Cloud Security
Get comprehensive, cross-cloud protection with Microsoft cloud security solutions.

Future-proof Your Investment
As a cloud solution that integrates with your on-premises infrastructure, EMS takes the worry out of scale, maintenance, and updates.

Protect Against Attackers & User Mistakes
Identify attackers in your organization using innovative behavioral analytics and anomaly detection technologies. Gain deeper visibility into user, device, and data activity on-premises and in the cloud to create more effective, granular-level policies.
Microsoft EMS integrates seamlessly with the following Microsoft Products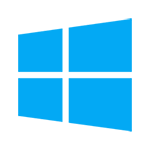 Windows 11
EMS empowers Windows 10 and Windows 11 with greater protection of users, devices, apps, and data. It allows you to secure data everywhere all while giving you the flexible device and application management you need.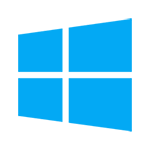 Windows 10 Enterprise
EMS integrates incredibly with Windows 10 Enterprise, allowing for more advanced data security, streamlined application access and management flexibility across all devices.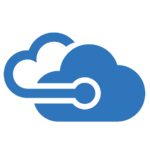 Microsoft Azure
Expand the capabilities of Microsoft Azure Active Directory (AD) with Microsoft EMS by unifying user identities and allowing for central identity management across datacenters and the cloud.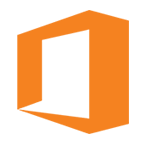 Office 365
Microsoft Enterprise Mobility + Security (EMS) unlocks the full potential of Office 365 by maximizing flexibility and security for employees to have a highly immune, more productive environment.